Henderson Municipal Court is responsible for overseeing traffic ticket violations, DUIs, and outstanding warrants in the city of Henderson, Nevada. Addressing these legal matters is crucial as it can have negative consequences on a person's driving record, financial stability, and even freedom.
For help with a traffic ticket in Henderson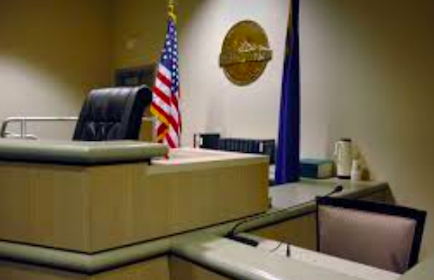 Henderson Municipal Court
Henderson Traffic Court
Understanding Outstanding Warrants
Outstanding warrants are issued when someone fails to appear in court or pay a fine. These warrants do not go away and can lead to arrests, vehicle impounds, and a higher fine. The Henderson Municipal Court takes these warrants seriously and encourages individuals to address them as soon as possible.
DUI Cases in Henderson Municipal Court
Driving under the influence (DUI) is a serious offense in Nevada and can lead to severe penalties. A first-time DUI offense can result in a fine, license suspension, and even jail time. An experienced DUI attorney can help navigate the complex legal process and potentially reduce the charges or penalties.
Traffic Ticket Court Cases
Traffic tickets are a common issue in Henderson Municipal Court, with common types of tickets including speeding, running a red light, or failure to yield. Failure to address these tickets can lead to increased fines, license suspension, and even warrants. Options for addressing traffic tickets include paying the fine, attending traffic school, or disputing the ticket in court.
Steps to Take to Address Outstanding Warrants, DUIs, and Traffic Tickets
If you have an outstanding warrant, DUI, or traffic ticket, there are steps you can take to address them. The first step is to contact the Henderson Municipal Court to understand the specific requirements for your case. Hiring an attorney, such as Attorney Ben Bateman from LasVegasTrafficTicketFix.com, can also be beneficial in getting your traffic tickets thrown out or reduced.
Conclusion
The Henderson Municipal Court takes outstanding warrants, DUIs, and traffic tickets seriously, and it is essential to address them promptly. Ignoring these legal matters can lead to serious consequences, such as increased fines, license suspension, and even jail time. If you are facing any legal issues, it is crucial to seek the help of an experienced attorney to guide you through the legal process and ensure the best possible outcome for your case. Remember, taking action is crucial to avoid any unnecessary complications that could have easily been avoided by simply reaching out to the right legal representative to assist you with your court case.
Welcome to LasVegasTrafficTicketFix.com Henderson Traffic Ticket Search and Lookup. We can help you find lost traffic tickets, settle the fines and put a stop to any additional warrant or arrest proceedings. Click here for more about the Henderson Municipal Court.
Our Ticket Fix Attorneys can Search and Lookup a Traffic Ticket in: Las Vegas, North Las Vegas, Henderson, Boulder City or Clark County, Nevada. Or if you need help call:
Henderson Traffic Ticket Search and Lookup